Everyone always thinks of South Beach when they hear about the city of Miami, but what they do not realize is that we are more than just our beaches. We have so many cool places to visit that come along with cool stories you never would have known if you didn't read this article. So here goes nothing, let's jump into the melting pot of what I call home. 
Take a Swim in The Venetian Pool

 
When the beach is just TOO hot and the sand is burning your feet, us locals like to go to the Venetian Pool, located in the city of Coral Gables, this pool is not the typical public pool. It has been open since 1924, and was created as Coral Gables was founded. This pool is the perfect place to go during a hot summer day but be wary, admissions will close as it reaches max capacity, SHOW UP EARLY!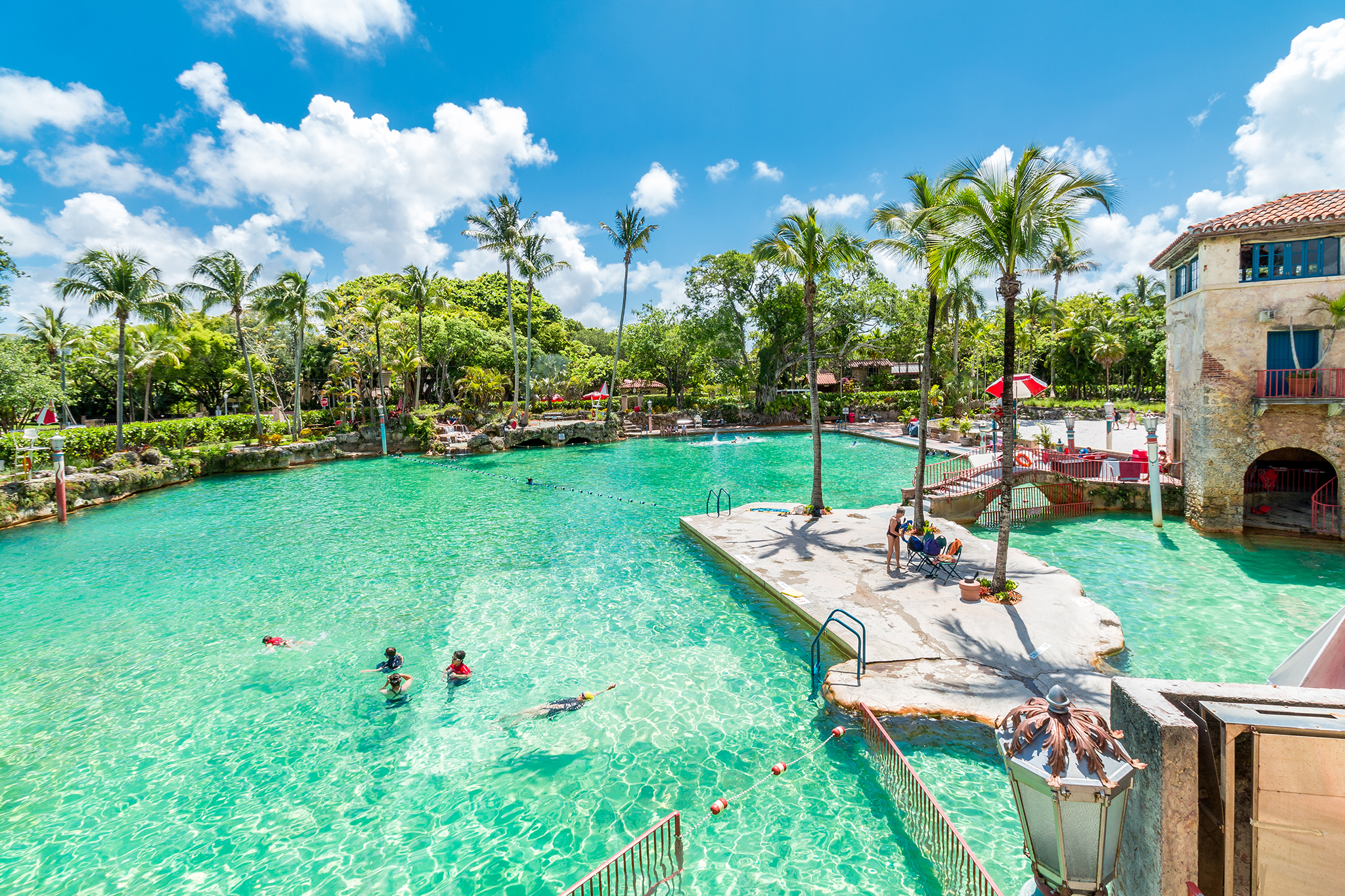 Cuba is so famous for its cigars that are hand-rolled and this Cuba Cigar Co. was started by the Bello family who grew tobacco when they lived in Cuba. In 1959, Don Pedro Bello decided to leave Cuba as the communist regime grew into power. In 1994, the Bello family opened their Cigar factory and even expanded to the Dominican Republic and are a family-run business in the heart of Miami, Calle Ocho! You can find Don Pedro sitting right in front of his business on a daily basis where he will greet and tell you about his business. Having a Cuban cigar is a definite must when visiting Miami because you will be traveling to not only Miami but also Cuba!
Fun fact: Calle Ocho has a festival almost every year to bring the Hispanic community together and it is called Carnaval Miami. At this event, latinidad is celebrated with food, music, and good vibes at every corner. 
Eat a Cuban croqueta at Cafe La Trova 
Rated one of the best places to get a Cuban croqueta, is Cafe La Trova. Not only can you get a quick bite to eat but a delicious cocktail from their bar. Now, if you have not ever tried a croqueta, just imagine a mozzarella stick filled with shredded/blended ham, chicken or even fish. At Cafe La Trova, Serrano ham, Lobster, and Spinach/Feta croquettes are sold and are so divine.
Have a unique photo op at Vizcaya
Vizcaya is one of the best places to go if you are looking for a gorgeous backdrop for your photos. Show off your trip a bit by taking a drive to Vizcaya and enjoying a tour of the property. You will not regret it! 
House of Mac is world-famous for its packed Mac and Cheese bowls and delicious barbeque. A great place to get an amazing bite to eat!
Eat Cookies at Night Owl
Night Owl cookies were founded by Andrew Gonzalez, who began his business in Miami by delivering cookies he had baked in his own kitchen. He then expanded by opening his own store and selling the most Instagrammable cookies you can find online. Now a big success, there are multiple locations in Miami which can be found in Wynwood, North Miami, the Design District, and, coming soon, Pembroke Pines! 
Have a Cuban cafecito at Vicky Bakery 
Vicky bakery is known for its delicious pastelitos and Cuban coffee! They are known for their coffee, variety of desserts, and the meals they serve on a daily. Vicky's has 16 different locations in South Florida, so you have no reason to miss out on this one!