Tokyo
Minato City
Getting off at the Shiodome metro stop, you can start your day at Tokyo Tower and a stroll through Shiba Park. After your walk, you should check out Calabash for some akra (croquette of beans) as a quick snack.
Calabash
Entering Calabash is like journeying to West Africa without leaving Tokyo. The menu is divided into three countries: Mali, Senegal, and the Ivory Coast. Try Senegal's national dish, thieboudienne (made with fish, rice, and seasoned with tomatoes), couscous from Mali, or maafe, a peanut stew with origins in Senegal and Mali.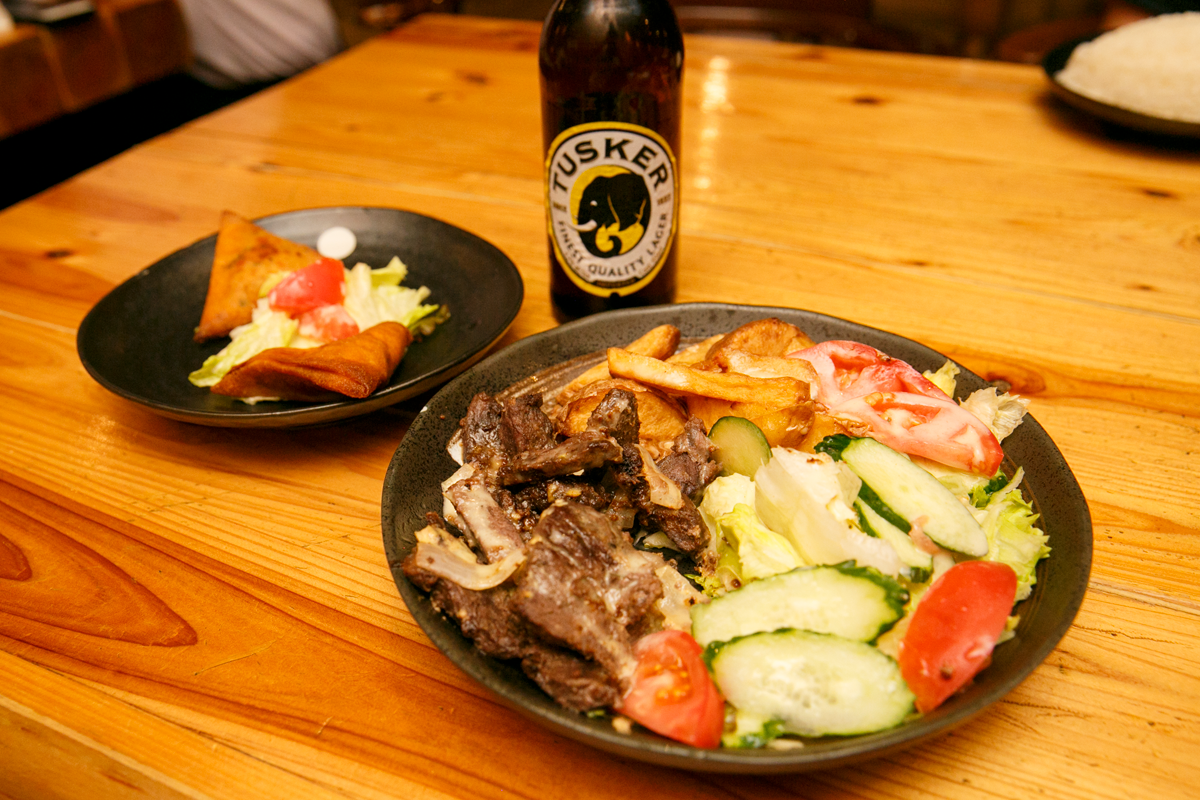 Queen Sheba
After having a snack at Calabash, you can make your way and walk around Shibuya. After some window shopping, you can walk over to Queen Sheba for authentic Ethiopian food in Nakameguro. 
Addis Restaurant 
Once satiated on some smoked ducked and mustard, make your way over to Addis restaurant to complete your tour of Ethiopian restaurants in Tokyo. Here make sure to get some freshly-baked injera flatbread and wot; Addis also offers homemade fettuccine, paella, kebabs, or lamb hamburger steaks.
Soul Food House
After so much good yesterday, continue your journey of black-owned restaurants in Tokyo by taking the metro to one of the best areas in Tokyo, Roppongi Hills, only a 15-minute walk away from Roppongi is the Soul Food House. It's a laidback diner with live bands, creative cocktails & southern or cajun classics like mac and cheese. You will have a fantastic time, and if you're American, it will feel like a home away from home.
Kyle's Good Finds
Finally, in Nakano City, for deserts, if you are craving an American-style pie or cake? This little bakery in Nakano whips up desserts perfect for special occasions. Pick up sweet pecan pie, carrot cake, traditional pumpkin pie, cookies, brownies, etc. My favorite is the apple sauce spice cake  ⁇  3,200 and melt in your mouth oatmeal cookies  ⁇  2,400.